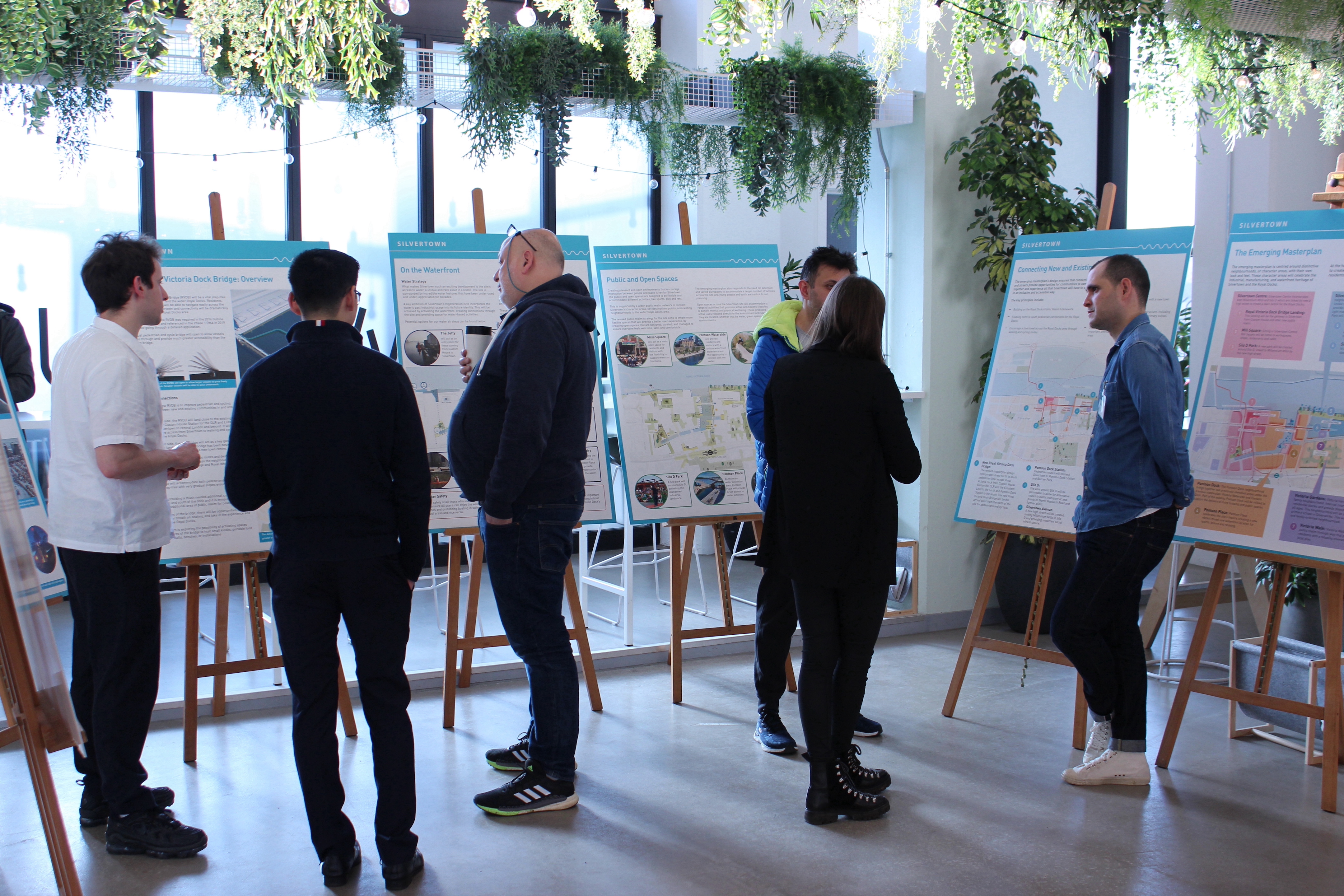 Thank you to everyone who joined us at our community exhibitions on Saturday, 5 March and Tuesday, 8 March at Expressway London!
We really enjoyed getting to speak with members of the community about the plans for Silvertown's redevelopment, including the new hybrid masterplan and new Royal Victoria Dock Bridge. We learned a lot about what residents and visitors love about the Silvertown area, and how we can make sure that Silvertown meets the needs of the existing and new communities.
If you didn't get the chance to view the exhibition last week or would like to look at the boards again, you can view them as a PDF here.
Let us know what you think about the proposals on our dedicated Commonplace feedback pages:
During the exhibition, we also highlighted how you can get involved with the co-created Silvertown Design Code. The Design Code will be an opportunity to help shape the look and feel of Silvertown's new neighbourhoods and set the parameters for future development of the site. Through a series of workshops over the coming months, the community and project team will work collaboratively to co-develop a Design Code framework for Silvertown. If you would like to get more involved with creating the Design Code and want to attend a workshop, let us know via email (hello@silvertown.com).
Thank you again to everyone who joined us!
If you have any comments, questions, or concerns, please let us know via email (hello@silvertown.co.uk) or Instagram (@silvertownldn).