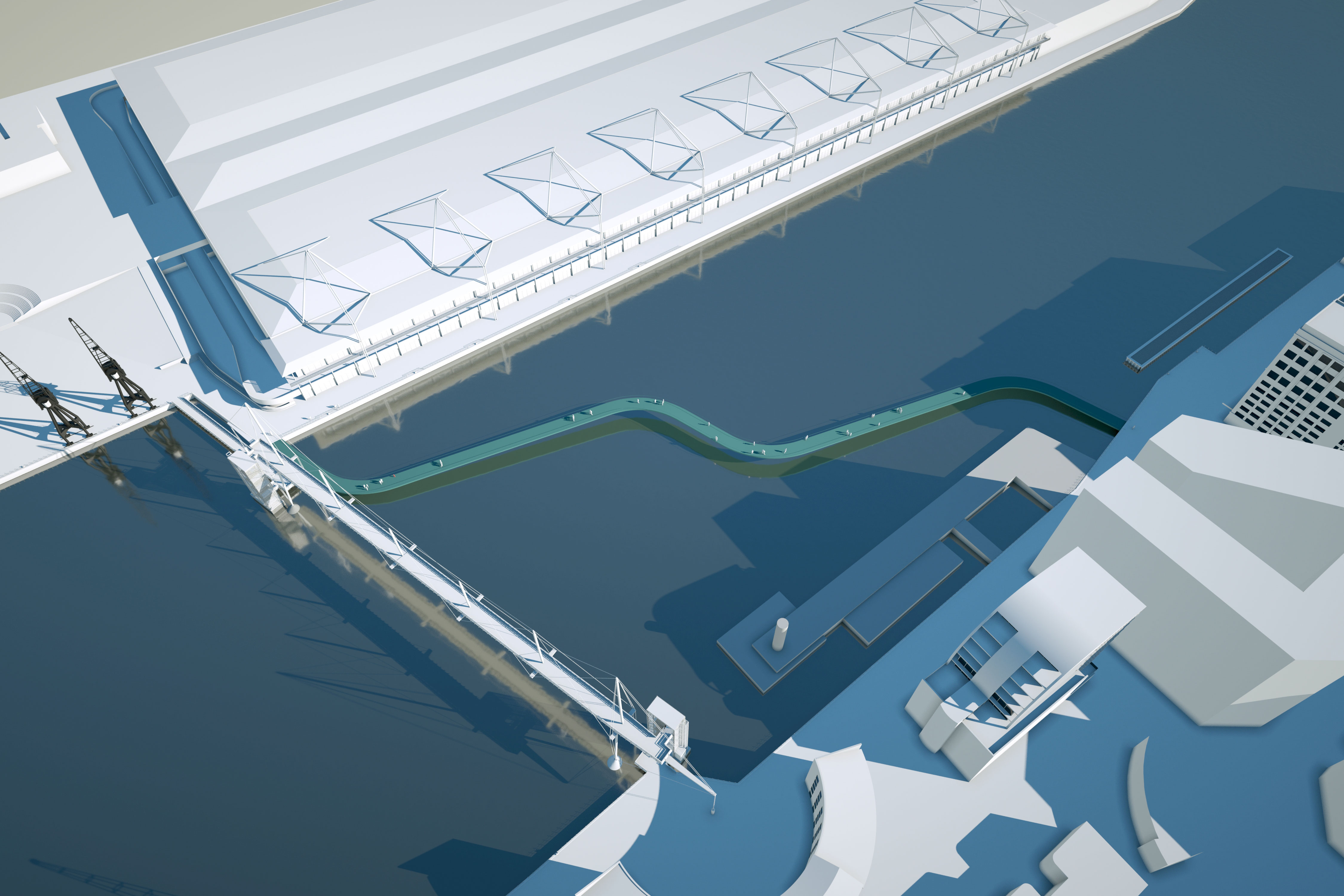 Thank you to everyone who has submitted feedback on the new Royal Victoria Dock Bridge (RVDB) and Jetty so far!
To date, we have received over 130 feedback forms and contributions via Commonplace! It is exciting to see so many members of the community engaged with our proposals for a new RVDB and Jetty.
We wanted to provide an update on this feedback form and answer some questions that have come up through the feedback we've received.
The feedback form for the new RVDB and Jetty will close on Wednesday, 13 April at 23:59. This will provide adequate opportunities for us to review the feedback and respond accordingly in time with the planning application submission later this Spring.
If you haven't already, you can learn more about the proposals and leave your feedback here. As a quick reminder, if you haven't completed your details for your Commonplace account, make sure you do so by clicking the three bars in the top right and logging-in.
From the feedback we received so far, two questions were frequently asked. They are presented below in Question-and-Answer format:
Question: Why is the new Royal Victoria Dock Bridge's alignment a 'double S-curve' and not a straight line across Royal Victoria Dock?
Answer: The 'double S-curve' alignment was determined after a series of rigorous studies assessing key project objectives and constraints including, travel time, opening span alignment and Royal Victoria Dock navigation channel, structural implications, costs and materials quantities, aesthetic opportunities, maximising desirable views, and locations for dwell and rest, among other criteria.
In relation to a straight alignment across Royal Victoria Dock, the travel time analysis found only a small difference between the travel time when compared to the preferred alignment and the negative outcomes from the straight alignment (per the above assessment criteria) showed that the double S-curve alignment was preferred.
Question: How will the new Royal Victoria Dock Bridge allow larger and smaller vessels to navigate across Royal Victoria Dock?
Answer: The middle section of the new Royal Victoria Dock Bridge will open to allow larger vessels to pass through.
While the new Royal Victoria Dock Bridge's landing points will be at ground-level, they will slope gently upwards towards the middle of the bridge. This will allow most smaller vessels to pass underneath the bridge without any need for the bridge to open.
If you have any further questions regarding this planning application, please let us know via email: hello@silvertown.co.uk
Thank you again for all the feedback received so far and for your continued engagement with the Silvertown redevelopment project.